I've been reading so many fantasy and sci-fi books recently so this month is more of a contemporary month. Mainly due to the fact I read some… disappointing… dystopians recently. I've also cut down my goal to 6 books this month due to the fact I'm starting my placement on the 3rd and I'm unsure how much time I can put toward reading.
Darien by C.F. Iggulden
'Twelve families. One throne. Welcome the the Empire of Salt'
I'm excited to the enter the City of Darien with experienced historical fiction writer C.F. Iggulden. With his background I'm excited to see how immersive his fantasy world is. This is also the only fantasy on this list because I've already started to read it.
Paper Butterflies by Lisa Heathfield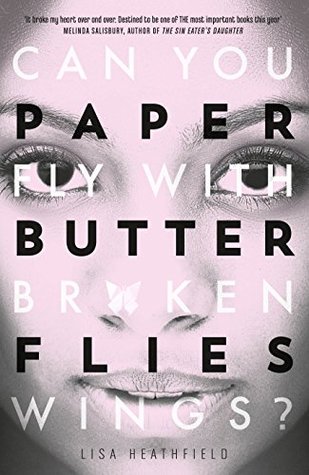 'June's life at home with her stepmother and stepsister is a dark one—and a secret one. She is trapped like a butterfly in a net.'
A lot of people on my Goodreads have said this book is good. We follow June's dark home life as she gains hope in the form of Blister. I'm excited to see how this book goes as I've tried not to spoil myself for the details.
Perfect by Cecelia Ahern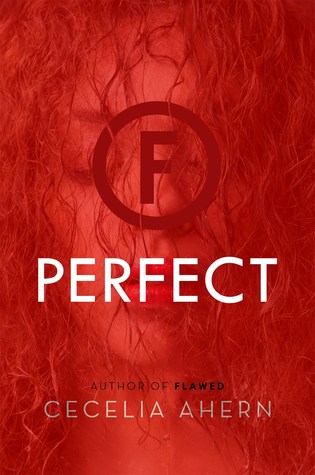 'With tensions building, Celestine must make a choice: save just herself or risk her life to save all Flawed people.'
The second in a duology, I'm excited to see how Ahern completes the story. I've read Flawed this month so hopefully Perfect is just as good.
Goodbye Days by Jeff Zentner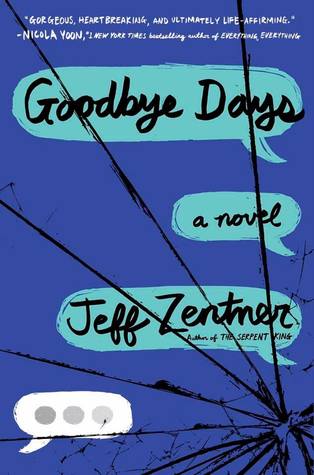 'One day Carver Briggs had it all – the  next day he lost it all when he sent a simple text to his friend Mars, right before Mars, Eli, and Blake were killed in a car crash.'
Apparently this is an emotionally heavy book. But, it sounds really interesting and so relevant. I know so many people who always have their phones near them when driving so I think it's important that someone has wrote about the aftermath.
The Upside of Unrequited by Becky Albertalli
'Seventeen-year-old Molly Peskin-Suso knows all about unrequited love—she's lived through it twenty-six times. She crushes hard and crushes often, but always in secret'
This book has been so hyped up over on Youtube, Goodreads and other blogs. After hearing what it's about I thought it would be a nice easy read for this month.
The Whole Thing Together by Ann Brashares
'We live in the same place, but never together.'
So from what I gathered from the synopsis this is similar to the parent trap. Two parents separated but instead of splitting the kids the two in this book are unrelated children from either parent. Although they do share 3 half-siblings. I just feel like this book is going to get really messy, really quickly. Which I love.