Asha is a dragon hunter. The fiercest, most feared person in the city of Firgaard and branded the Iskari. The old stories give power to dragons, and so the stories have been outlawed by the Dragon King. What he doesn't know is that his daughter uses these stories to help catch them.  As Asha learns more of the old ways, will she side with the Old One or the Dragon King?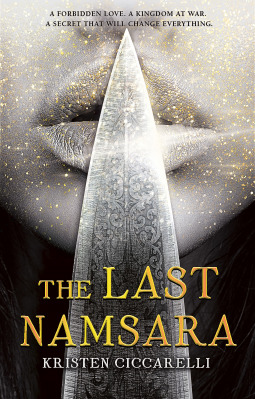 At first I worried I wasn't going to be as into this book as I first thought. It takes a few chapters to really become immersed in the world and characters. But it does pick up and it got a lot more exciting. It also sets up a trilogy (I think) really well due to the world building throughout. There's some amazing back stories to this world that are told throughout by both our main characters and the dragons.
I enjoyed Asha as she evolved over time. She was a walking trope of an unfeeling female warrior at first but she grew into a much more likable character by the end of the book. Although secondary characters lacked some depth and needed more page time. Roa, Dax and Safire in particular are some of who I would want to know more about. The slave, Torkin, didn't seem to have a name for the majority of the book, but this of course may be the authors intention.
I loved the use of dragons throughout the story. They're part of the in world religion and they thrive off stories. Telling stories helps make them more powerful and lures them to the teller. This was such a unique thing to this series that it really intrigued me to how it worked. There was also the mystery as to why and people who tell stories die from telling them. This added some intrigue and deceit that I didn't see coming.
Overall I'm really excited to see what happens in the next installment and to read more of Ciccarelli's work as this was her debut. I received The Last Namsara* by Kristen Ciccarelli as an e-book from the publisher via Netgalley. This is an unbiased and honest review.